Click the above pictures to learn more!

Fire Extinguisher Sales/Service

Best prices on new extinguishers and the servicing of your existing extinguishers
We carry a complete line of Buckeye fire extinguishers
100% Made in the USA
On-Site service
Bar code tracking and electronic documentation of all of your extinguishers
Recharging, 6 year maintenance, and hydrostatic testing
Certified and Insured technicians
Only using OEM and UL listed parts
Ask about our exchange program!
We extinguish the competition with our low price guarantee!

Fire Fighting Foam Concentrates

Complete line of Buckeye foam concentrates and hardware.
Class A
AFFF
AR-AFFF
Low Temp AR-AFFF
Hi-Expansion
Training Foam
Available in 5 gal buckets, 55 gal drums, or 275 gal totes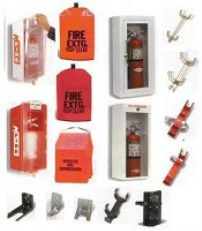 Fire Extinguisher Accessories
Cabinets
Covers
Alarms
Replacement Bubbles
Wall and Vehicle Brackets
Signage
---
EXTINGUISHER MAINTENANCE
How often and when do your extinguishers need maintenance? Please see
this chart
for details.